Doodle Cats Coloring Book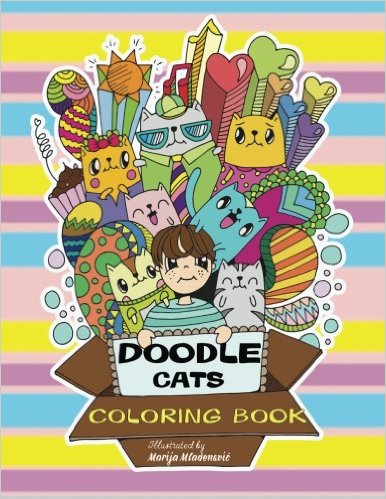 Relaxing and Fun Coloring for All Cat Lovers
We designed this book for cat and doodle loving colorists of all ages to enjoy. It is fun for the whole family.
The designs range in complexity and are perfect for smaller children to adults who love to color more. There are also two copies of each image, so you have fun using different color schemes or share it with a friend – and finished, they make a great gift for someone special.
Our Doodle Cats Coloring Book is designed to make coloring easy. The designs don't go to the spine, so every inch is accessible. There's also one design per double page, and the back is printed in black to prevent bleeding – so feel free to use markers like Copic. You won't have to worry about damaging a drawing on the back side.
Besides, this makes it easy if you want to cut the image out and frame it.
Preview
Buy